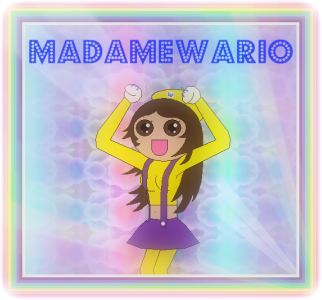 Hey guys! It's MadameWario!

I HAVE A NEW WEBSITE!!!
MW's New Website
(This site remains strictly
for archival purposes now.)

Please visit my new site using the link above.
The current site you are on is inaccurate
& will no longer be used or updated.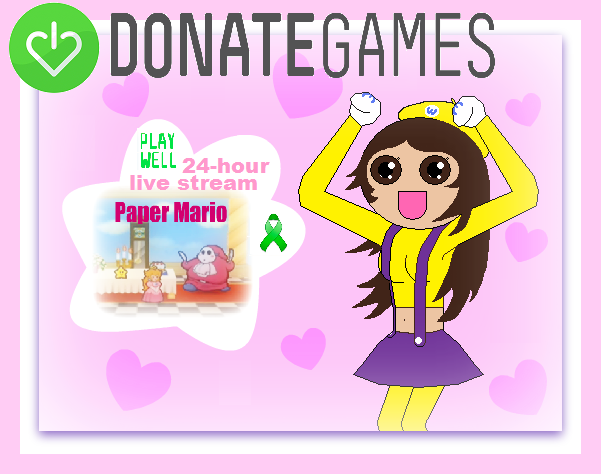 MW's Paper Mario Play-A-Thon 2012 was a huge success!


Beginning at 11am Friday, July 28, 2012, I set out to play Paper Mario (N64) for 24 hours straight to raise money for DonateGames.org - a non-profit organization determined to support hospitalized children and their families through the healing powers of video games. Our goal was to raise $1,064 for the organization, and I am beyond proud to say that we broke even raising a grand total of $1,264! I would like to thank every single person who came to show their support during that very special weekend. Whether you attended the actual stream, tuned into my YouTube videos, bought a pompom critter from my shoppe, or simply participated in spirit, sending good energy towards the stream, just know that you helped make a difference. Thank you so much everypimp! You are forever epically fierce for your support and participation. ♥

Click

here

to watch videos from the actual live stream and

check out the video below for my personal reflection on the live stream.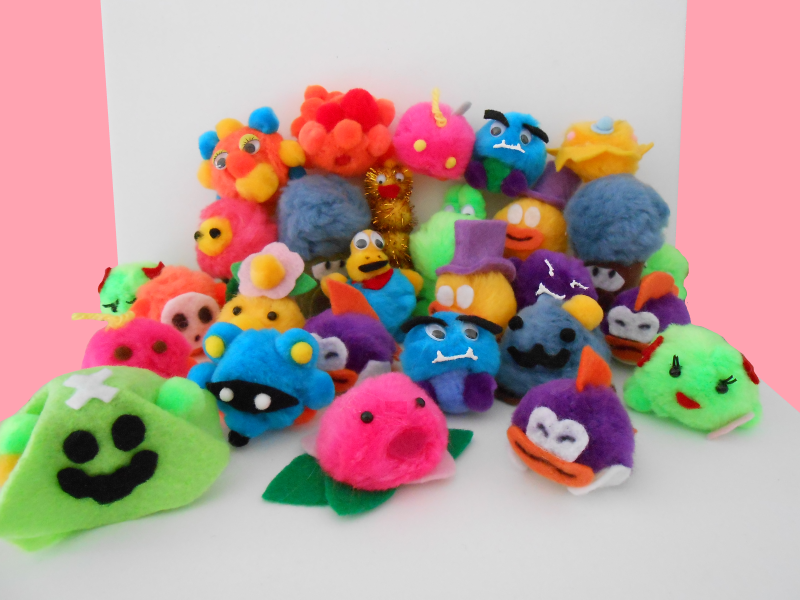 28 Paper Mario Pompom Critters were sold in my shoppe to raise money for
DonateGames.org
in celebration of the stream. All sold out the weekend of the stream. =] Congratulations to everypimp who was lucky enough to snag one before they sold out! Your help is so fierce! -MW
♥ What's MW been playing off Youtube? ♥


So, I was super pumped for the Summer 2012 Olympics in London this year, and to celebrate the games even more, I have been going crazy playing Mario & Sonic at the London 2012 Olympic Games for Nintendo 3DS. The game is made up of every summer Olympic themed mini-game you could possibly think of, and is so quirky and fun, I can't get enough of it! The losing scenes are absolutely priceless. XD The game is what I would call "accidentally comical" which makes it super fantastic. Although the summer 2012 Olympics are over now, Mario & Sonic live on in my hands! =P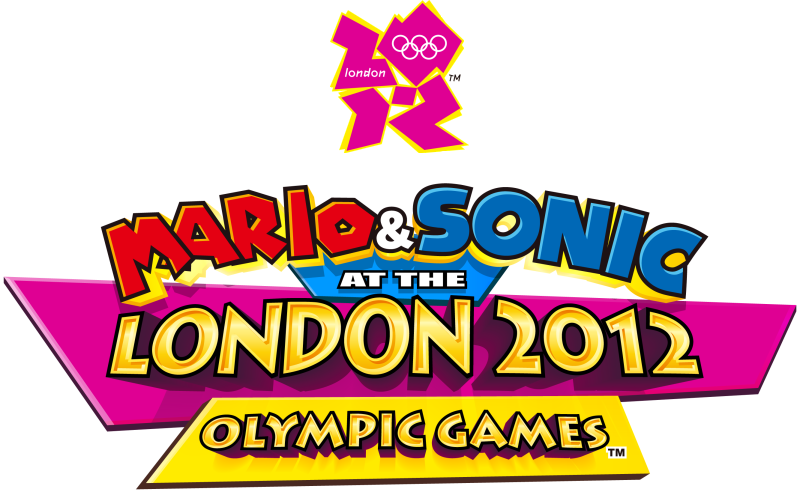 To name another game that I have been werrrkin' my skills on, New Super Mario Bros. 2 for 3DS took me by surprise. It was not a game I really expected to buy, but then after watching several trailers, I entered the "I NEED THIS GAME" mode. It has been a lot of fun so far. Classic Mario never gets old.
Inspired by various rave Nintendo Power reviews and SlimKirby's newest Mini Let's Play, VVVVVV is an addictive, clever, infatuating game with NES-style graphics enhanced by Nintendo 3DS 3-D. Available for download for $7.99 from the Nintendo eShop, this is a game I would highly recommend based on its challenging puzzle-mixed platforming goodness. VVVVVV is full of colorful cube-shaped pimps and wacky attacking words. It is truly fierce.
Special and HUGE thank you to
PowerToMario
and
SlimKirby
for helping me put this site together
by providing extra coding and critique in the development of this website. Love you guys! -MW